We are grateful that you have made the decision to browse our site. We are a Christian based company fulfilling the vision God has given us since 2015. We are dedicated to fulfilling this assignment of making Christian T-Shirts by His leading in order to build God's Prayer House; (Rehoboth 24/7 Prayer House) here in North Carolina. We are End-Time Handmaidens and Servants of the highest and Intercessors for these last days. We are not just here to sell T-Shirts and apparel, but we are here to Teach, Preach and pray you through. Feel free to continue to browse and allow Him to show you what He has for you here at this site. SHALOM!!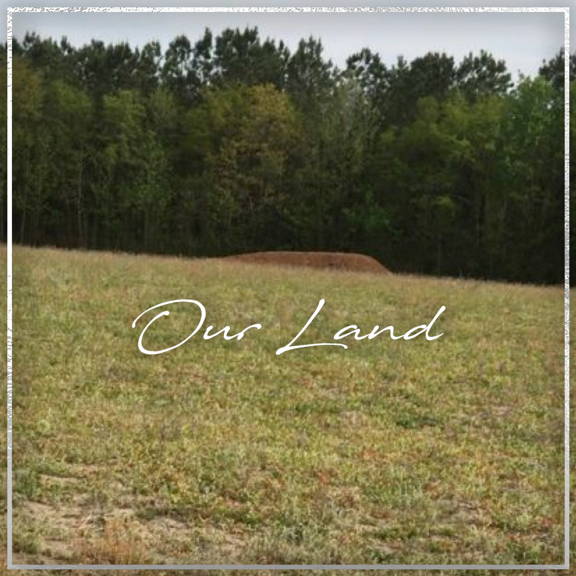 About the Future Home of Rehoboth Prayer House

The Lord has blessed Rehoboth Prayer House with 9.14 acres of land in the small city of Beulaville, North Carolina. It is located on the historic revival routes of late 1893 to 1908. It was during this time that the revival fires of North Carolina were spreading in the areas of Richland, Beulaville, then known as Goshen, and throughout Simpson County. We have truly been blessed as a prayer house of the 21st century to unite with the saints of today and previous generations of prayer warriors to reopen the ancient wells of revival.
"The LORD is the portion of mine inheritance and of my cup: thou, maintainest my lot. The lines are fallen unto me in pleasant places; yea, I have a goodly heritage."
- Psalm 16: 5-6.
Please pray and donate to this God-given cause by clicking the donate button at the bottom of this page. You are most welcome to come and pray with us for our country, and the nations of the world to have the last days of revival sweep the land. God has given us our third well, and, as our name means, He has made room. No offering is too small. Every donation you make goes to build Father's Prayer House. Thank You! You may also make a one time or monthly pledge. You can also give through our